Political action committees made a difference in the run-off election – Mid-City Messenger
By Danae Columbus, Opinion Columnist
It was no surprise that longtime criminal justice reform advocate Norris Henderson stood right behind newly elected Sheriff Susan Hutson and his most powerful ally, District Attorney Jason Williams, at the celebration. Saturday night election. Most experts say Hutson would never be close to becoming the parish's first female sheriff without outside funds from the political action committees run by Henderson and others.
"PAC funds are the new tool in everyone's political toolbox. Although candidates cannot control them, PACs have become a very effective way to support or attack a candidate, "said a consultant. PACs can receive unlimited contributions but cannot coordinate directly with applicants. Yet, through research and surveys, PAC organizers can develop messages based on the strengths and weaknesses of the targeted candidates.
The Henderson-founded political action committee, Voters Organized to Educate (VOTE), wasn't the only big player this season. The PAC for Justice, Willie and Elizabeth Monaghan's All In PAC, the Working Families Party PAC, the True Leadership PAC and the People Over Politics PAC of AP Marullo were also active on the ground. Along with the highly effective educational campaigns organized by the American Civil Liberties Union and the Orleans Prison Reform Coalition, these groups displayed a level of external pressure never seen before in New Orleans politics.

Henderson began to develop his skills in community organizing during his 27 years in prison, which inspired a passion for impact on public policy in the area of ​​criminal justice. Slowly, patiently, Henderson developed a group of like-minded individuals and built a donor base of large and small donors to fund reform measures. Hutson's election is Henderson's biggest victory to date. VOTE could also expect substantial support from city council due to its endorsement from council chairperson Helena Moreno and elected councilors JP Morrell and Freddie King.
The All In PAC's singular focus on District B City Councilor Jay Banks turned out to be more than he could overcome in a neighborhood that is no longer predominantly black. The People Over Politics PAC successfully defeated District C Councilor Kristin Gisleson Palmer and First City Court Clerk Austin Badon.
U.S. Representative Troy Carter, D-New Orleans, also supported the election of Second City Court Clerk Darren Lombard as clerk of the District Criminal Court. Carter supported Badon in his previous run and believed he had a commitment from Badon not to run for another clerk position. Badon risks being re-elected next year. Already three black women are eyeing her seat, including outgoing interim adviser Donna Glapion and two lawyers who lost races for a judge in Civil District Court last year: Diane Alexander and Lakeisha Jefferson.
Congressman Carter has won all of his races. In addition to Lombard, his team supported Moreno, Morrell, District A Councilor Joe Giarrusso, Harris and King. Carter did not make any approvals in council districts D and E.
Starting with the century-old Organization of Regular Democrats (RDO), the alphabet soup of New Orleans political organizations has always played a role in electing their favorite politicians. Without the fundraising freedom that PACs enjoy, the effectiveness of these groups is tested. This year, around 10 of the strongest groups raised enough funds from their list of approved applicants to pay for the submissions. They include LIFE, SOUL, IDEA, TIPS, NOEL, COUP, APAC, OPDEC, Women on the Move and, to a lesser extent, the Black Organization for Leadership Development (BOLD).
BOLD is in pain after Banks and Badon are defeated, and politicians seem to smell blood in the water. State Representative Candace Newell could also face competition when she runs for re-election in two years. With State Senator Karen Carter Peterson facing limited terms of office, the group has no choice but to reorganize. BOLD chairman Darren Mire, a former district assessor, will likely run in to replace assessor Erroll Williams, who may retire in four years. Mire has its work cut out for it until then.
Once the elections are over, the focus may shift to governance – working together to get things done. It would be a welcome change for a city and its citizens who have suffered so much over the past two years.
GOV. EDWARDS TO HOST TROY CARTER CONVENTION FUNDRAISER
Governor John Bel Edwards to greet supporters of US Representative Troy Carter at happy hour fundraiser on December 27 at the Windsor Court Hotel. The event will take place from 4 pm to 6:30 pm Tickets start at $ 500.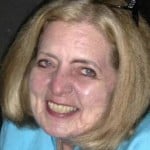 Danae Columbus, who has had a 30-year career in politics and public relations, gives her opinions on Thursdays. Her career includes stints at City Hall, the Dock Board and the Orleans Parish School Board and former clients such as former District Attorney Leon Cannizzaro, City Councilor Jared Brossett, City Councilor Helena Moreno, Foster Campbell, former Lieutenant Governor Jay. Dardenne, former Sheriff Charles Foti and former City Councilors Stacy Head and Cynthia Hedge-Morrell. She is a member of the Democratic Parish Executive Committee. Columbus can be contacted at swampednola@gmail.com.