El Paso County clerk and recorder candidates weigh in on election security and the environment | News
As Colorado county clerks face intense skepticism, The Gazette asked the three local candidates for El Paso County Clerk and Recorder to answer three questions about election security.
Steve Schleiker, the current county assessor, is running against businessman Peter Lupia in the Republican primary. Lisa Wilkes, who served on the state redistricting commission, is the Democrat in the race.
The Gazette: How would you protect access to the ballot in El Paso County?
Schleiker: The right to vote is a cornerstone of our democracy and must be protected. Every citizen of El Paso County who is an eligible voter deserves an equal chance to elect their representatives and have their say on the issues that matter most to them. How would I provide access to the ballot? Support and defend the Constitution of the United States of America and the State of Colorado. Additionally, follow our current laws at the federal, state, and local levels to ensure that every eligible citizen exercises their right to vote. The oaths I took as a United States Marine and as our elected County Assessor to perform my duties to the best of my ability are fundamental to my values ​​and I take them seriously. They will always be at the forefront of my mind as I navigate the role of clerk and recorder.
The Gazette: Are you concerned about the environment in which Colorado county clerks work?
Schleiker: In short, I have no worries. Over the past eight years, my public service record as an assessor is well known and still on the table. I showed that I didn't work for the Denver-Boulder elite; I work for the citizens of El Paso County, who pay my salary. I have worked with our legislature and testified many times in the legislature in my fight against elected leaders and state lobbyists who continually attempt to violate our private property rights, suppress or circumvent our amendment (to the Taxpayer's Bill of Rights), not to fund our property tax exemption programs for seniors and disabled veterans, and propose to raise property taxes for those who have lost their homes during a natural disaster. Offering experience, leadership, knowledge and commitment and doing the right thing on behalf of El Paso County voters is nothing to worry about.
The Gazette: How would you ensure that voters have confidence in the electoral process at the local level?
Schleiker: Voting is an American principle and a fundamental democratic right that must be protected, promoted and practiced. I intend to earn the trust of citizens in three ways: First, provide our citizens with more tools and platforms they need to be empowered. By opening data and being even more transparent, the Office of the Clerk can give citizens even more tools to monitor performance (and) results, and hold their elected official accountable and demand better services. If you want citizens to trust you, making these tools accessible is the start. Second, lock down open government for the long term. I believe and support smaller government and less regulation; however, for the sake of transparency, I will continue to push for local and statewide government election transparency laws. Strict election laws will prevent future administrations of our local government offices, including the Clerk and Registrar, from rolling back open government reforms. Third, build relationships. As clerk and archivist, I will work with everyone to regain the trust of citizens. Embracing partnerships and strengthening collective decision-making are key to achieving inclusive reforms.
The Gazette: How would you ensure that voters have confidence in the electoral process at the local level?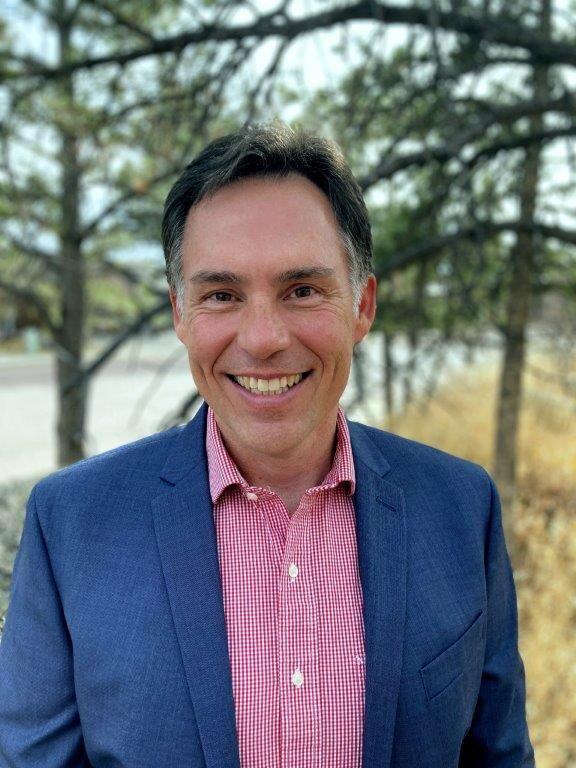 Lupy: First, ask voters to vote in person, on Election Day, with legally issued ID, at a constituency-level polling station, just as we did before mail-in voting from 2013. Then, provide the accountability and transparency of neighbors serving as election judges and volunteers for the manual counting of ballots in local precincts on election day. Then, accumulating, counting, and publicly reporting those results from the Clerk's and Recorder's Office, just as we did before other electronic methods and Dominion machines introduced in 2016. Then, we make sure that the recording laws and storage of state and federal elections/votes, not the inconsistent and unlawful rules and orders of the Secretary of State, are strictly followed with full disclosure. Finally, full audits carried out in complete transparency, forensic if necessary, must be a regular practice to guarantee trust and security. Partial "limited risk audits" led by the Secretary of State are not enough.
The Gazette: Are you concerned about the environment in which Colorado county clerks work?
Lupy: The environment in which county clerks currently work is very threatening. Clerks who choose to follow state and federal laws regarding keeping and maintaining records of ballots and election results are being prosecuted through criminal complaints for nothing more than doing their job. The fact that clerks are barred by the Secretary of State from forensically verifying questionable findings in their jurisdiction is unacceptable. Clerks are forced into submission for following illegal rules and orders or are otherwise threatened if they refuse to submit. If it was an isolated incident involving a rogue clerk, that would be less of a concern. But a trend of prosecuting clerks and further limiting the abilities of all clerks to do their elected work continues to spread across the state, with additional illegal rules and ordinances being proclaimed in an attempt to impose more restrictions. to clerks working to fulfill their sworn duty.
The Gazette: How would you protect access to the ballot in El Paso County?
Lupy: Under current state law, all eligible voters receive a ballot through USPS 18 to 22 days before primary and general elections, giving every registered voter access to a ballot. For reasons of integrity when voting, I support voters voting in person, with legally issued ID, at a qualified polling station, just as we did prior to mail-in voting from of 2013. Polling stations should be constituencies. level locations, open only on Election Day, where manual counting of ballots occurs as before other electronic tabulation methods and Dominion voting machines introduced in 2016. Voting in person, with ID , Election Day, with hand-counted results has been proven for centuries, delivering timely election night results. Voters regularly tell me that they are willing to give up the convenience of mail-in ballots for the security of their vote and their election.
The Gazette: How would you ensure that voters have confidence in the electoral process at the local level?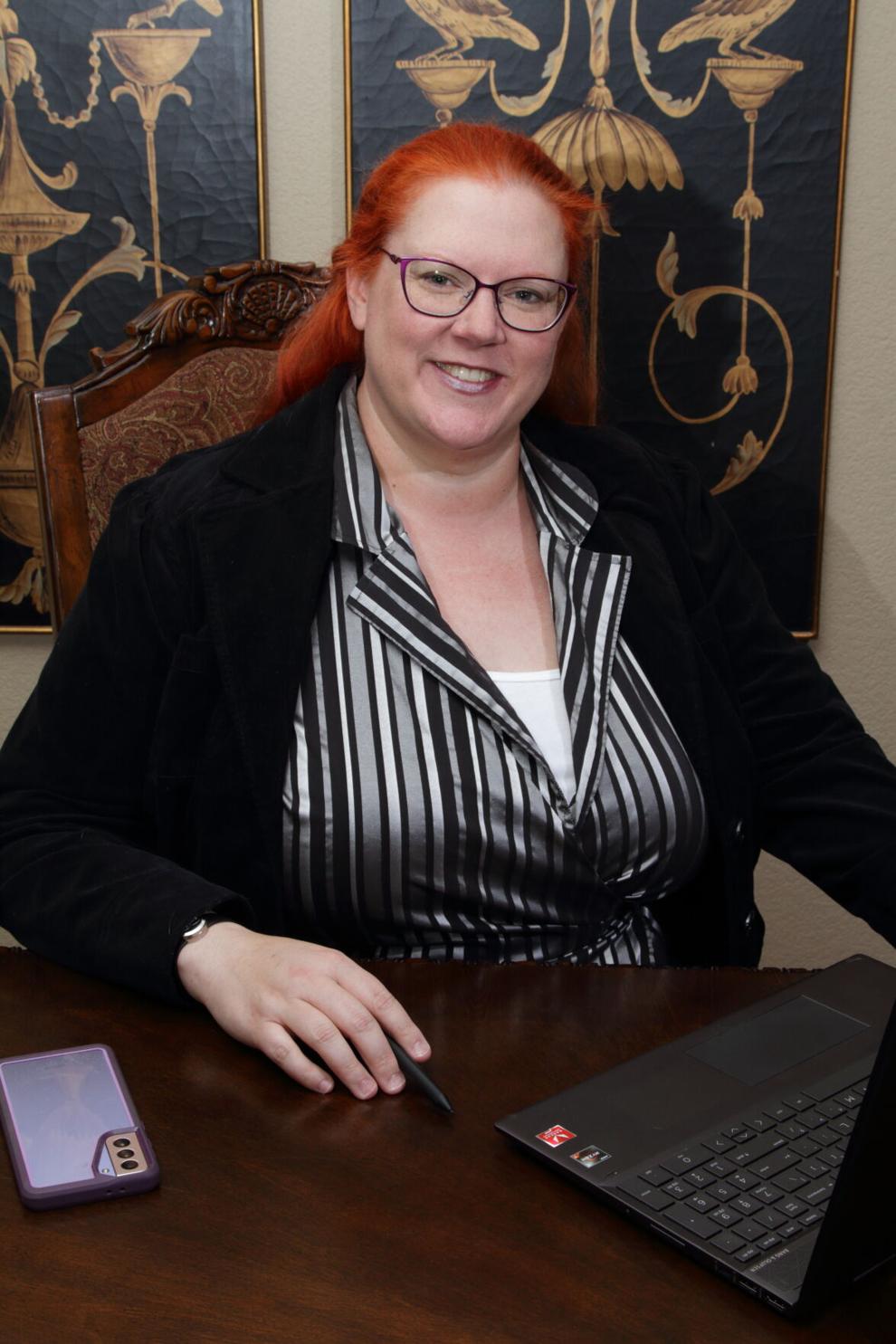 Wilkes: Other countries have attempted to interfere in our electoral system, primarily by spreading misinformation about the safety of voting by mail. Investigations and audit processes are regularly carried out to prove that the infrastructure we use to vote is secure and that it is not possible to alter the results. Fraud rarely happens, and when it does, it is fully prosecuted. Fraud is a constant possibility that the Department of Elections will continue to monitor closely, which is why we have so many safeguards to protect the integrity of the vote. But with so many whispers of stolen elections, it can be confusing to trust the system. My suggestion would be that if someone wants to see the high level of security firsthand, they could become an election judge and see the process for themselves. You can participate in our system and see the security levels around all parts of the process.
The Gazette: Are you concerned about the environment in which Colorado county clerks work?
Wilkes: Elections are important to the citizens of El Paso County and one of the largest and most scrutinized departments the Clerk oversees. Especially during election time! As Commissioner of Colorado's Independent Congressional Redistricting Commission, I am extremely comfortable with public scrutiny and assessment of my work. I am proud that the commission's final plan passed public scrutiny by the Colorado Supreme Court and was approved without issue. Clerks are accountable to the people they serve; they are not legislators, but they must uphold the laws as servants of their constituents. Everything they do in office can and should be scrutinized. Clerks then give all their information to the Secretary of State, who oversees their work. This process of checks and balances ensures that the vote is transparent and accessible, and clearly represents the voice of the El Paso County electorate.
The Gazette: How would you protect access to the vote in El Paso County?
Wilkes: Currently, the state of Colorado has a mail-in voting system, and this is controlled at a level above the clerk. The clerk does not have the ability to make or change laws, but is legally bound to enforce applicable laws regarding elections. The mail-in ballot is a safe and secure way to vote, giving you more time to think about your votes and do some research if you want! We also have in-person voting sites if you prefer that. In Colorado, you can register to vote even on election day! What we can do to ensure access for more citizens is to provide more in-person voting sites and more ballot drop-off locations so that voting is more accessible to all of our eligible voters.