Candidates announce their campaigns for SGA
The DePaul Student Government Association (SGA) has begun its annual spring elections. Applications are open from April 11 to 27 and elections are held from May 2 to 5. Positions available include Executive Cabinet, College Senators, Senators of the Year, and Community Senators. Eligible applicants must have a GPA of 2.5 and be part-time or full-time students. College senators must be enrolled in the college they represent and community senators must be members of the position's population. Students need 25 signatures to be on the ballot. The terms last for one academic year.
SGA is charged with being the "official voice" of DePaul students. Student representatives serve as advocates for their peers, according to their website. They work with senior management and members of the wider community.
Last quarter, SGA hosted Queer Prom, Public Safety Townhall and launched initiatives for Campus Connect.
The DePaulia interviewed several candidates about their initiatives for their SGA campaigns.
Adora Alava, nominee for Executive Vice President of Diversity and Equity
Adora Alava is a second-year economics student with a minor in real estate. She is the outgoing Executive Vice President (EVP) of Diversity and Equity and served two terms prior to this election. Her first term as Senator for Community and Government Relations and her second term as Executive Vice President for Diversity and Equity. Alava is also involved in student organizations, serving as Cultural Chair of KALAHI, DePaul's Filipino Student Organization, Associate Member of DePaul's Females in Finance, and Chair of DePaul's Dining Committee.
If elected, she plans to continue her initiatives launched in the last term, including cross-cultural planning, sexual health care resources available to students on campus, addressing all types of violence, and protection of students engaged in activism and protests. As head of the catering committee, Alava continues to implement initiatives for "broader and guaranteed kosher and halal meal plans."
"I would like to continue to advocate and encourage more representation, diversity and equity as a woman of color in the DePaul Student Government Association," Alava said.
Sergio Godinez, candidate for the position of executive vice president of academic affairs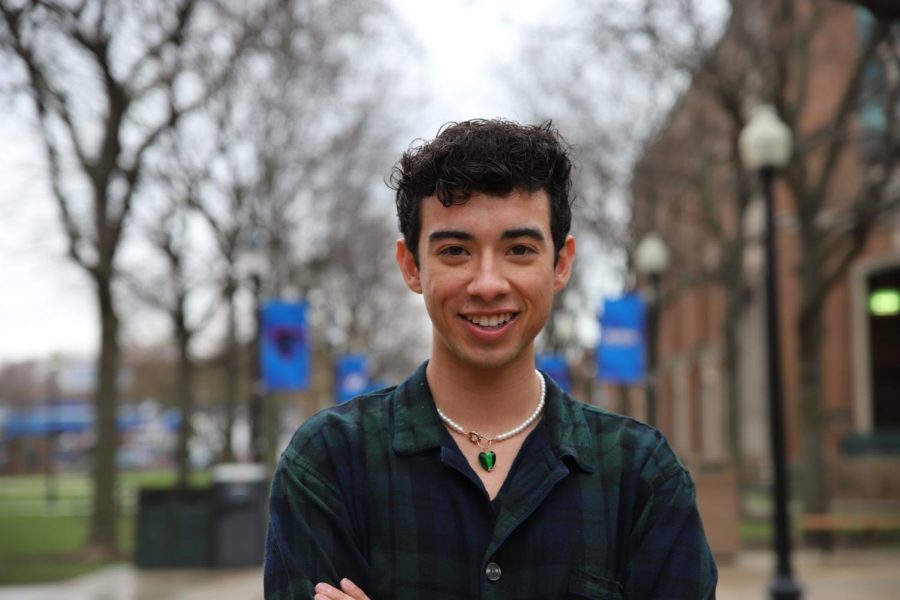 Sergio Godinez is a sophomore majoring in American Studies and Political Science with a minor in Spanish. Godinez served a previous term with the Student Government Association as a senator for first-generation students. He is a candidate for the position of executive vice president of academic affairs, where he plans to ensure that student voices are heard, recognized and respected in decisions about education at the university.
"It's important to have [student] voice within these decision-making processes," Godinez said.
If elected, Godinez hopes to accomplish a few initiatives with his new role. He wants to ensure that he acts as a liaison with the faculty council, meets regularly with the provost, supports each college senator in his initiatives, advocates for minority and underrepresented groups and allocates resources to solve problems more systemic regarding education.
"There are a lot of structural changes that need to happen," Godinez said.
Kevin Holechko and Magoli Garcia, President and Vice President SGA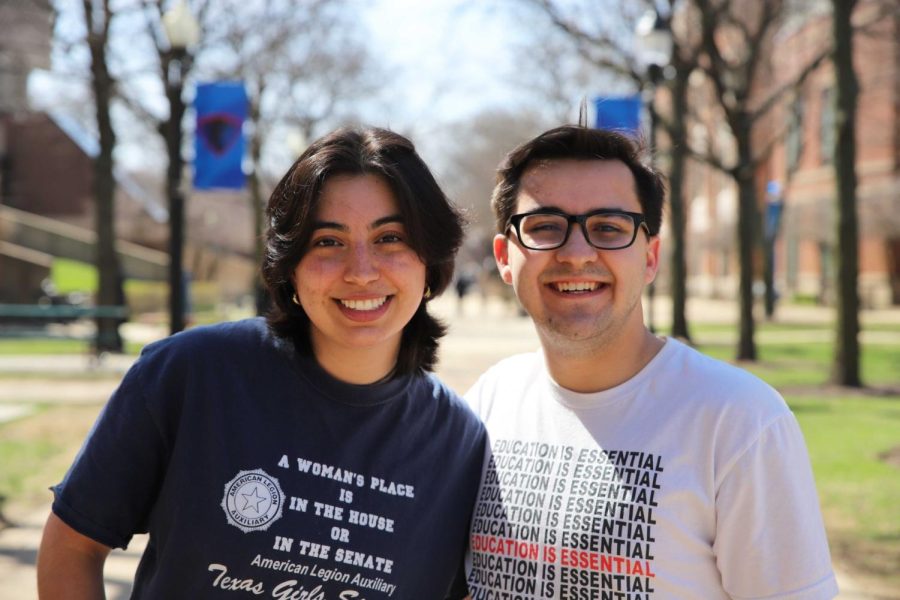 Junior Kevin Holechko is running for president and is teammate to second-year Magoli Garcia as vice-president. Garcia is a political science major, while Holechko is an education major. The initiatives the duo are running on include expanding the first-generation fellowship they worked on this year to include open-source textbooks.
"We want to get into introductory courses that a lot of first- and second-year students will take and try to transition their instructors to an open-source textbook," Holechko said.
He pointed out that the textbooks are of the same quality that students would usually pay for.
Holechko is currently vice president and Garcia chief of staff.
Another initiative on their agenda is to take an active approach to getting involved in student life. The duo want to do more on-campus events, but also encourage off-campus students. They also want to hold monthly meetings with their campus partners, including clubs and organizations.
"[Students] can't always do a Thursday night meeting," Holechko said. Food would be provided at these meetings to further facilitate a community setting. "We would rather have him to tell Magoli and me what [they] really need and what are the challenges [they're] face," he added.
The duo also want to make the shuttle trial a mainstay on campus. They consider that many students do not feel comfortable on the L and wish to extend the shuttle system during the day outside the evening hours. They also want to make Vinny Vans more accessible to off-campus students by expanding the program to include more mileage.
Holechko and Garcia want to remind others that even though SGA is a club, they take their role seriously.
"I really enjoy meeting and hearing about a student's experience and being able to play a part in really helping them [thrive]said Holechko.