All eyes are on Bega as the Liberals and Labor make a final bid to sway voters in NSW by-elections
South Coast regional headquarters Bega is set to become the one to watch in today's by-elections in New South Wales, with candidates from the main parties and Labor leader Chris Minns making last-ditch proposals minute to voters in silent voting booths.
Key points:
Polls closed in by-elections in Bega and Monaro in southeastern New South Wales, and Strathfield and Willoughby in Sydney
Bega is the most marginal of the three seats held by the Coalition, making it the most likely to change hands
Incumbent Bega MP Andrew Constance says there should be a review of postal voting
The seat is one of four up for grabs today following the resignation of former top Liberal MP Andrew Constance.
Voters in neighboring Monaro and Sydney's two seats, Willoughby and Strathfield, are also voting today to fill vacancies left by the former Deputy Prime Minister, Prime Minister and Leader of the Opposition respectively.
Prime Minister Dominic Perrottet stayed on the sidelines today, leaving Mr Constance to support Liberal candidate Fiona Kotvojs on the pitch instead.
The former MP, who was shortlisted to run for the Gilmore seat in this year's federal election, praised the Liberal and Labor candidates for running a 'good positive campaign'.
He said local issues, including the fallout from the Black Summer bushfires, were at the forefront of voters' concerns.
"The big problem is people are burnt out, they're tired, they're fed up with politics as usual and, you know, they're looking for something different," Mr Constance said.
"These issues (plus) housing, naturally. Over 1,000 homes lost in bushfires.
"It's difficult to rebuild and provide a supply very quickly, so that's been a challenge."
Mr Perrottet made two visits to voters during the campaign, leaving it to other ministers to make announcements such as the transformation of the Eurobodalla hospital into an emergency operations centre.
The hospital was something Labor candidate and local doctor Michael Holland had been pushing for, but Labor has pledged an additional $10 million for the emergency centre.
Analysts predict a general turn against the government, which is typical of a by-election, regardless of which party is in power.
Held by a margin of 6.9%, Bega is seen as a safe Liberal seat, but is the most marginal of the three contested coalition seats, making it the most likely to change hands and fall to the hands of the workers.
"In a number of federal elections recently, if you look at voting patterns in [the Bega] region, [people] vote Labor, but it never was at the state level," said CBA election analyst Antony Green.
If that happens, the Perrottet government will be pushed even further into the minority.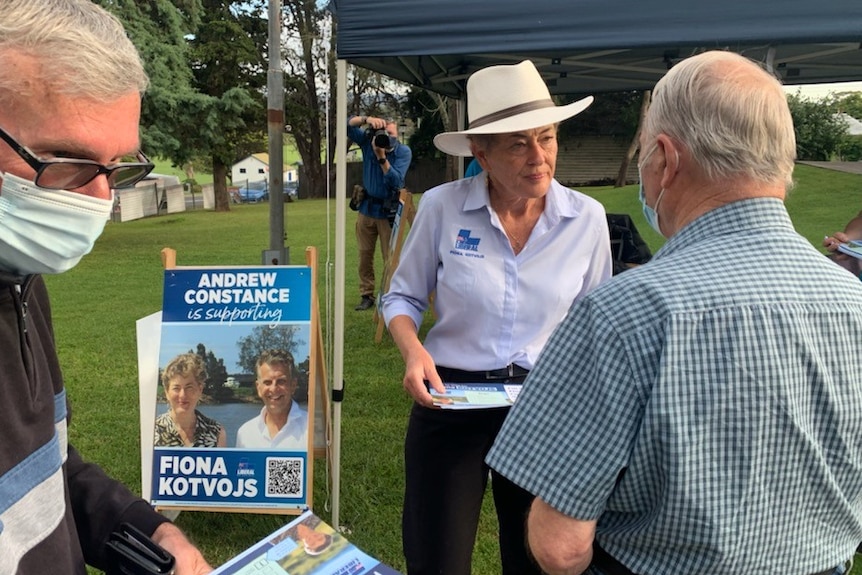 Mr Constance agrees the result is 'going to be tight' and says there have been 'too many postal votes' which will delay the result beyond tonight.
"One thing I would say is there needs to be a review of mail-in votes, I think the Electoral Commissioner will have to go back and review the mails," he said.
"It opened up too many frauds, potentially. Too many people made mistakes in the way they signed the forms and witnessed the forms.
"It will be an interesting thing at the end of this process. I suspect it will be a problem."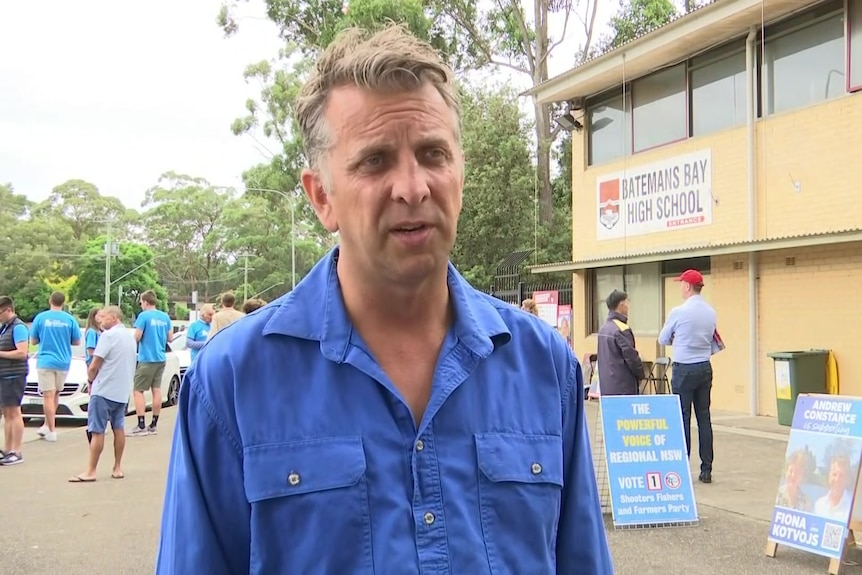 Yesterday afternoon in Bega, 29.4% of registered voters had voted before the ballot and 21.3% had responded by mail.
In Monaro, 23.1% had voted before the ballot and 15.3% of mail-in votes had been returned.
In Strathfield, those figures were 16.3% and 26.4% respectively.
And in Willoughby, they were 9.6% and 28.1% respectively.
Quiet at the pits
Bega is also where most voters have already voted, with 30% went to a pre-election center before today and 21% of mail-in votes have been returned so far.
With the deadline for postal votes being extended to February 25 due to the pandemic, it will not be known until voting closes at 6:00 p.m. how many votes will be counted tonight.
But the impact was evident in the voting booths. At a stand in Moruya where nearly 2,000 people cast ballots in previous elections, ballots cast by lunchtime numbered in the hundreds.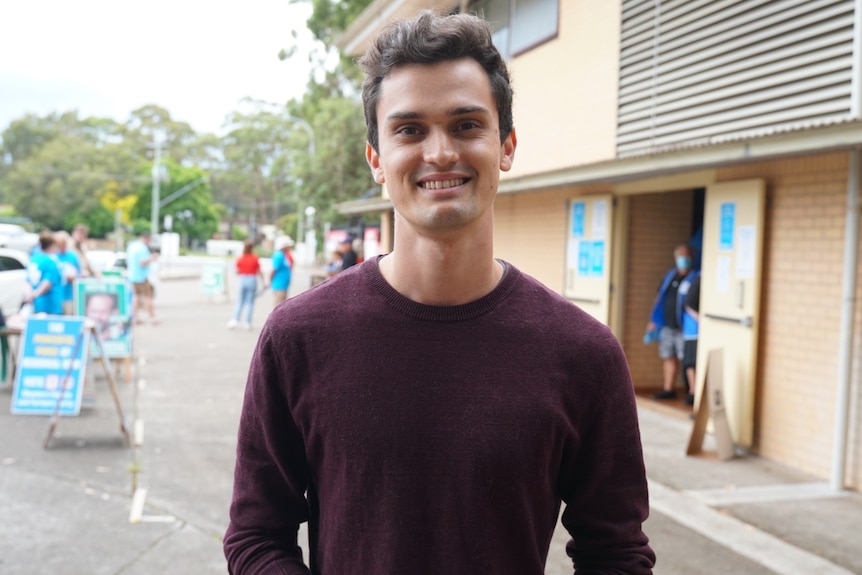 Health worker Carlos Roberts-Elgueta recently moved to the area from Canberra for work and said he supported Dr Holland because of his health policies.
"He's an amazing doctor…I think he will do a lot for the community if elected," he said.
"I think Fiona is also a good candidate, but I think it's a draw."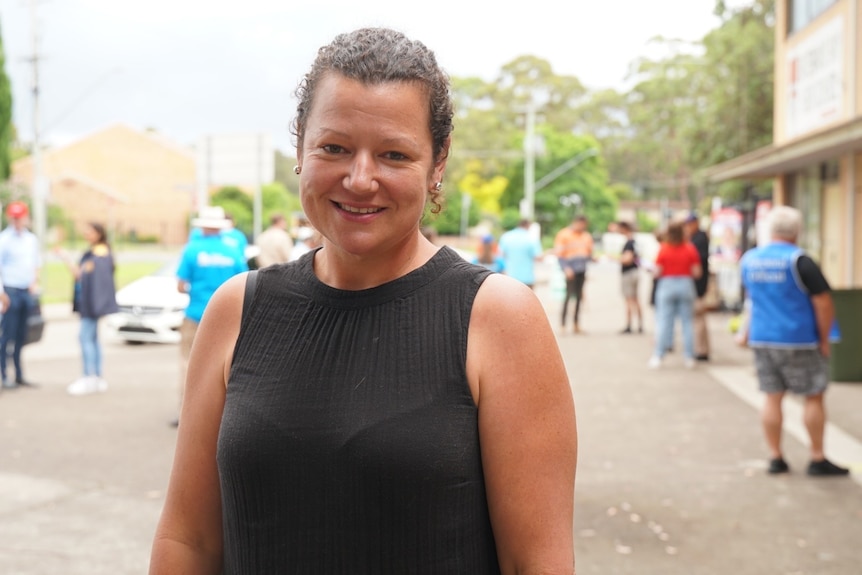 Stacey Kelly, a mother-of-three from the Batemans Bay area, said she was worried about exposure to COVID-19 at polling stations but had to vote in person because she was running out of time.
"It wasn't where you wanted to be, really," she said.
"I would have preferred [use a postal vote] but i missed my opportunity because we were just late.